Brands
Methods of payment
Depending on the value of the order, the selected method of delivery and your own preferences, you can choose one of the following methods of payment:

Credit Card
We accept the following credit cards: – Visa, Visa Electron, MasterCard, MasterCard Electronic, Maestro,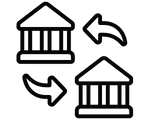 Bank transfer
Paying with bank transfer is quite easy.
If you choose Prepayment for your order you can make transfer to our EUR bank account at any time you want. However please mind those few points below:
-payment should be made to the bank account number given in the e-mail you will receive from us confirming acceptance of the order.

You can make the transfer online or at a post office or bank.

Please make sure the payment involves "no charge to the recipient".
Please indicate your name and your order number with the bank transfer  It is to ensure that the payment is recognized promptly.
After the payment is credited to our account we will begin processing the order.
Please note that due to non-working days or other factors it might take a few days before we receive your transfer.

PayPal
PayPal is a renowned, easy, fast and safe worldwide online payment service. All you need is a free PayPal account, which is like an online bank account. 
If you would like to pay with PayPal, choose the payment option "PayPal" when ordering.
After confirming the order you will be promptly led through the payment process without having to enter any further information.
As soon as you have successfully completed this process, your order will continue to be processed.
If you have not completed the payment while creating your online order, you can do this any time afterwards. To do this, go to "My Account", then "Orders" and then click on "Not yet paid – Pay now".
Your order will be processed as soon as you have completed the payment.